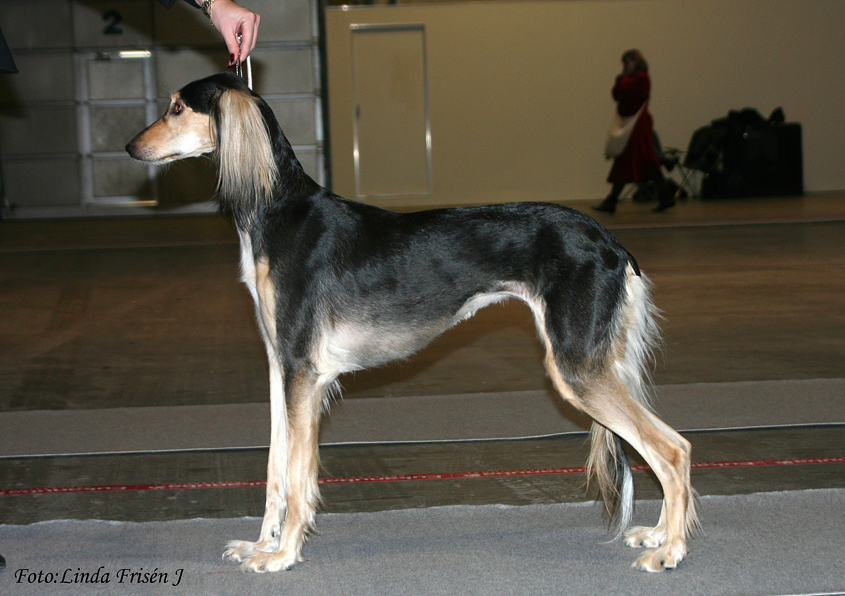 Kadimah at the show in Fredericia, Denmark, photo taken by Linda Frisén, February 2009.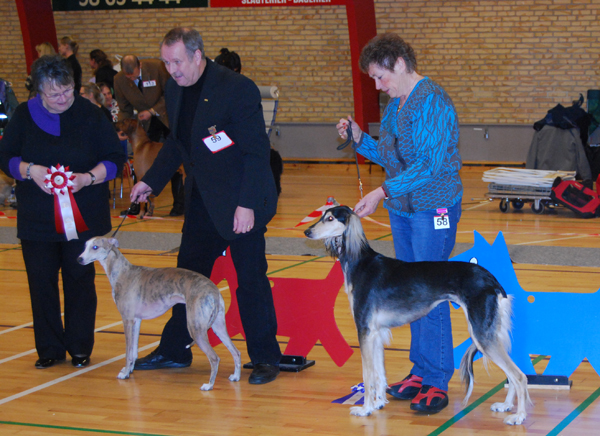 Kadimah winning BOB and second in the Group with owner/handler Conny Porsmose
at a unofficial show in Denmark the 24th of Janaury, 2009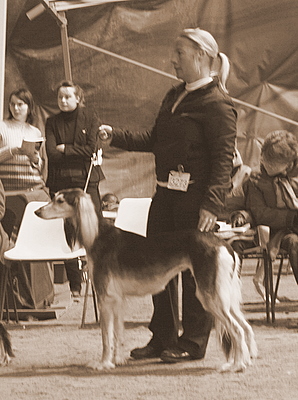 Kifaya 4th best bitch with res.cc at Kajaani International Show 2009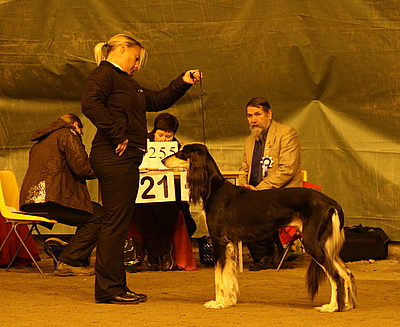 Malaki 4th best male at Kajaani International Show 2009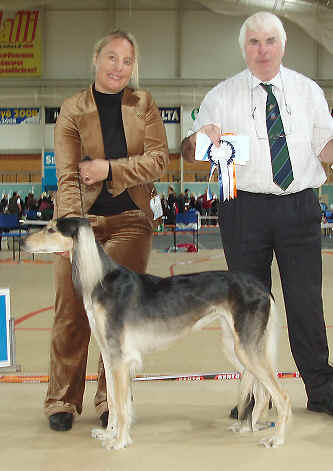 Kifaya winning CC res Cacib and was 2nd best bitch at Seinäjoki Int Show, judged by Nicholas White, Ireland. Photo by Mia Westerlund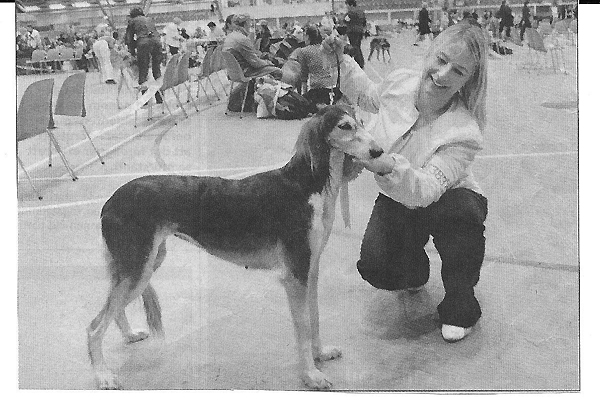 Fasqiya winning Cacib and was 2nd best bitch at Vasa International Show,
Finland in May 2008. Photo from Vasabladet.



Kifaya winning CC, Cacib and BOS at KC International Show in Vännäs June 2008,
Judge Nina Karlsdotter, Swe. Photo by Mia Westerlund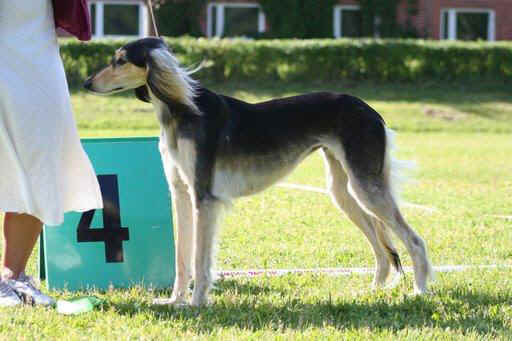 Kifaya got EXC and was placed 4th (11 entries) in intermediate class judged by Per Lundström, Sweden. She also got EXC for Mrs Rose-Mary Lewis, England, well known for breeding the famous Knightellingtons. Rose-Mary declared that she looked for a Saluki that could bring her dinner home! So I´m really very proud of Kifayas EXC this time. Photo Elisa Kohtamäki.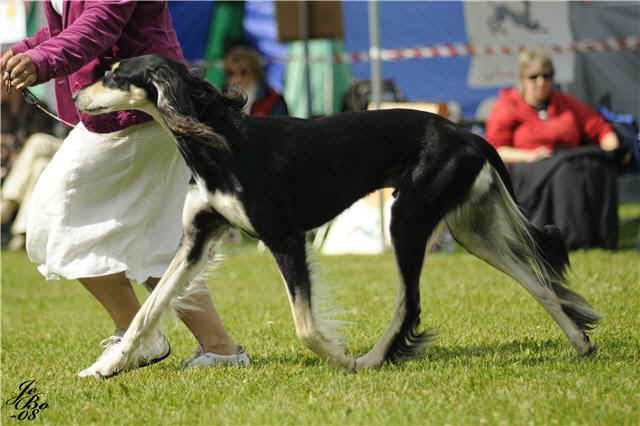 At The Saluki World Congress Shows 2008, Malaki was 2nd in championclass of 22 males on Friday,
judged by Christina Rosén Lundström, Swe. On Sunday he was one of the 5 males in championclass
who was awarded excellent among 19 males , judge Brian Duggan, USA, Photo below from Saturday show.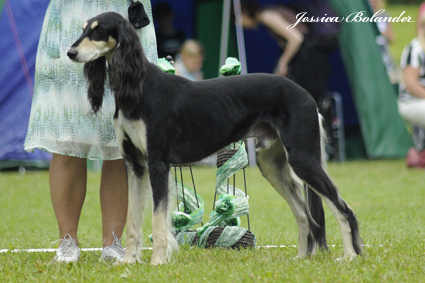 SLC CH EELC CH SUCH NUCH FINUCH & NORDUCH Khalils Liba Fu Lobie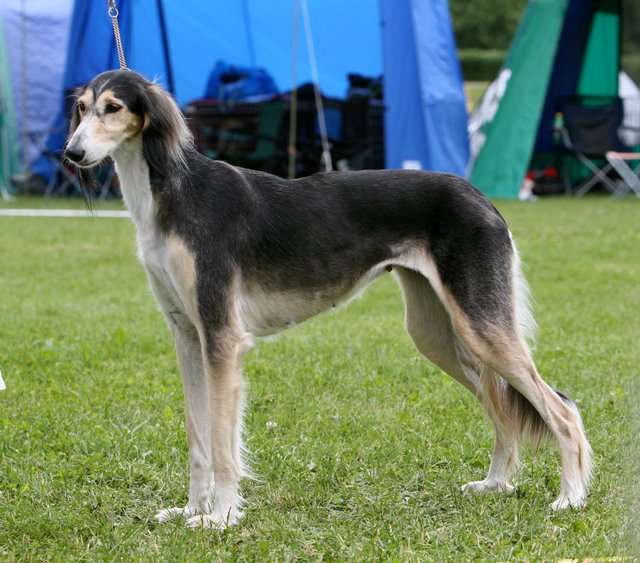 INTLC CH EELC CH SLC CH SUCH NUCH Shamali Fasqiya Sadaqa
photo Minna Pikkarainen
"Fasqiya" at The Saluki World Congress Shows 2008

On friday she was placed 4th (15 entries) in Working class, judged by Rose-Mary Lewis, England On Saturday she was 3rd in senior class (11 entries) Judged by Irene Naarits, Estonia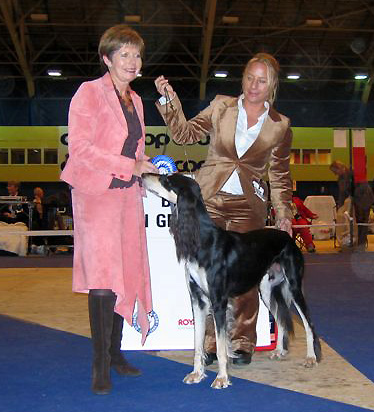 "Malaki" BOB winner in Tromsö October-2007 and won the group under Marion Finney, Ireland
Photo Mia Westerlund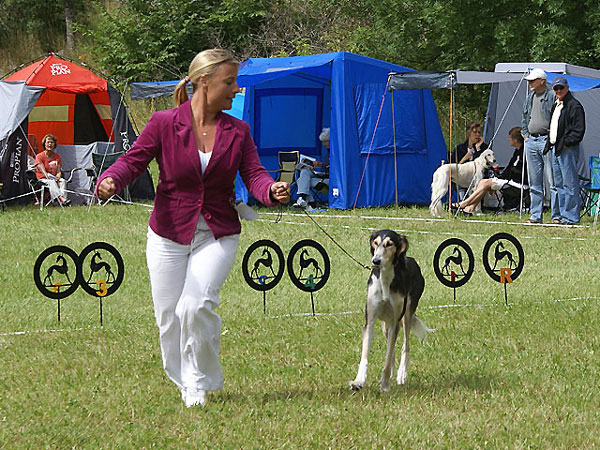 "Fasqiya" at Tammsvik 2007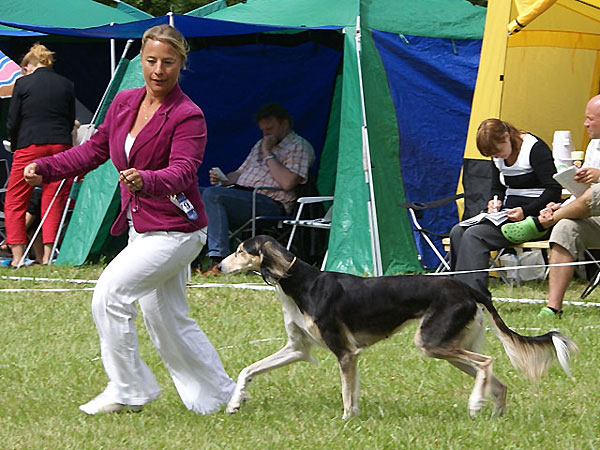 "Fasqiya" at Tammsvik 2007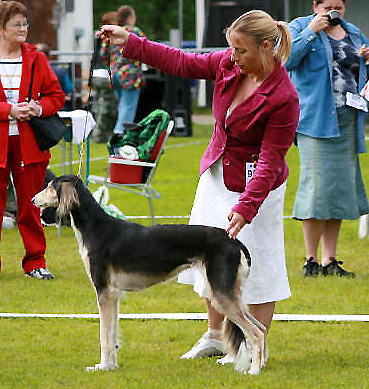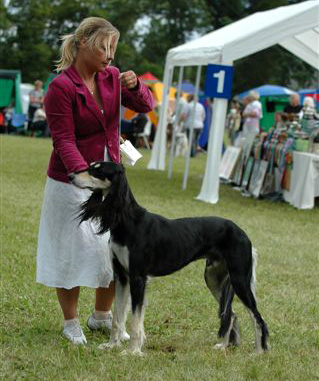 Me and my salukis competing at Tammsvik 2007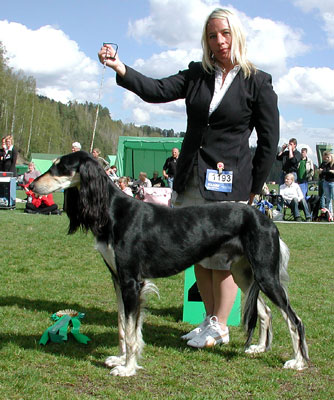 "Malaki" gaining his Swedish Championtitle and was BOB and BIG-4 in Sollefteå 2005

"Malaki" gaining his Finnish title in Pello, by winning BOB and BIG-4, July 2007